COMMUNITIES
Hummingbird believes actions speak louder than words. We actively care for our communities and wholeheartedly make conscious business decisions that make a positive impact on people and their communities.

We not only give back to the farmers and their communities but also the local communities here in New Zealand. Funding to local community initiatives throughout New Zealand has been made possible by the Hummingbird Green Bean Fund, where for every $100 of green coffee beans Hummingbird buys, $1 is donated to these initiatives.

STUDENT VOLUNTEER ARMY
Hummingbird are proud partners with the Student Volunteer Army as their primary Crisis Response Partner.

Our partnership with the Student Volunteer Army allows them to respond to crises with the appropriate equipment, materials in times of need, support community events, the development of infrastructure and technology, and on-going training and support to all communities.

Since 2022, SVA and Hummingbird have worked together to promote volunteerism and provide support to all communities, which is a core value that is important to both partners.

As of March 2023, Hummingbird has donated a total of $90,000 to SVA.

To learn more about the Student Volunteer Army, visit their website here: https://sva.org.nz/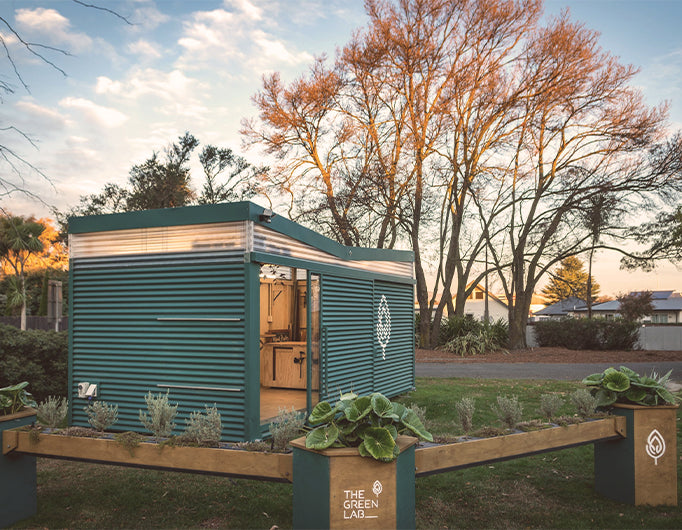 GREEN LAB
Hummingbird has partnered with Green Lab, a local Christchurch organisation that has the good of the community at its heart.

The Green Lab does incredible community work in Ōtautahi, Christchurch. The non-profit organisation designs, creates and tests meaningful greening events, ideas and spaces, which contribute to the social, cultural, and environmental well-being of the city. Originally focussed on the regenerative projects in the central city post-quakes, The Green Lab's focus has since expanded into wider Christchurch as they implement projects like community gardens and collaborative workspaces. 

Hummingbird has assisted in The Green Lab's project, Mairehau Community Garden. An incredible community effort in the north of Christchurch, this aesthetically pleasing garden features shaped, raised garden beds, and calming corners to sit and relax. We donated $10,000 that went towards labour costs, buying plants and installing a main water supply – an aspect of the garden that The Green Lab previously didn't think would be possible.

We are proud to partner with an organisation where our values align, which include our care for crops, sustainability and doing good by our communities.

To learn more about the Green Lab organisation, visit their website here: https://thegreenlab.org.nz/

SUPPORTING LOCAL COMMUNITIES
Hummingbird is no stranger to community donations, as the brand has been built on supporting the community that supports us.
• One of Hummingbird's coffee blends Re:Start was created after the Canterbury Earthquakes in 2011, where 30 cents from each Re:Start product sold was donated to support the re-building of Christchurch's Court Theatre. In total, Hummingbird has donated over $100,000 to Court Theatre.

• In 2020, Hummingbird donated $40,000 to the NSW Rural Bushfire Relief.

• In 2021, Hummingbird donated $30,000 each to Auckland and Christchurch City Missions to support with the financial hardships during the COVID pandemic.