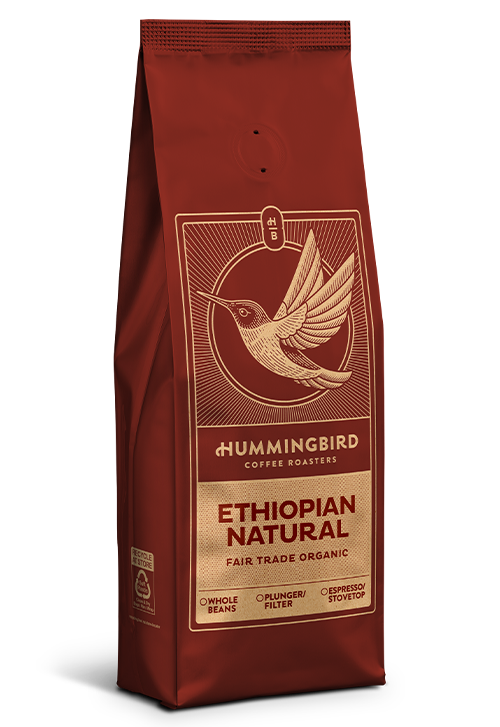 Ethiopian Natural Fair Trade Organic
100% Fair Trade Organic. This light to medium roast single origin coffee is light on the nose and bursting with fruit flavours. Each cup will deliver notes of fresh lime, honeydew and stone fruits, a vibrant cup with bold sweetness. Best suited for any brewing methods, we recommend this single origin is best for filter brewing.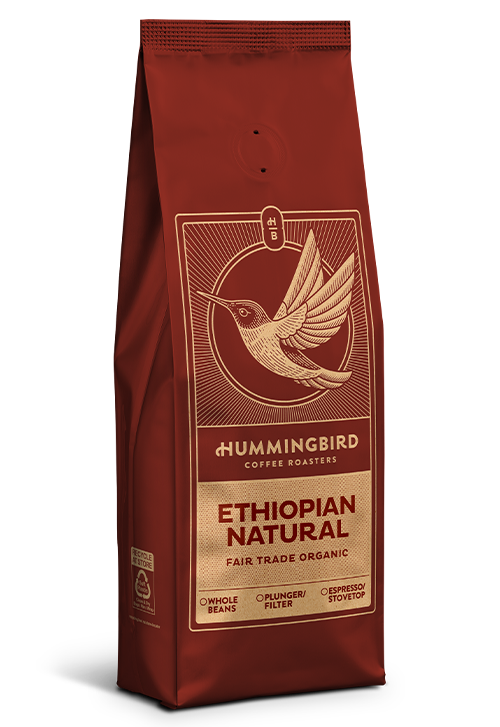 About this coffee:
Hummingbird selects specialty-grade beans from our trusted growers. We roast each single origin, then blend to deliver flavours that's distinctive and memorable. From crop to cup, every step we take is about bringing you the perfect coffee.
Origin: